Project Team Server 7 is a highly efficient project management server for project teams and small companies. It delivers robust environment for project planning, execution, team collaboration and document sharing. The server is the best platform on the market for real-time collaboration on multiple projects for professional project managers. It also integrates with all editions of P2ware Project Manager 7 bringing sophisticated customisation functionalities, offline data access and project synchronisation.
Wealth of project management functionalities, web browser access and document sharing combined with easy installation and maintenance makes the software the leading solution for teams in large organisations and small companies that want to manage their projects methodically.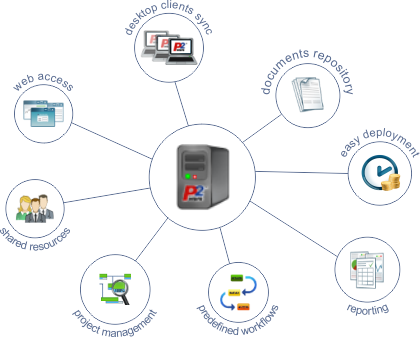 Main features
Multiple projects management
Rich support for project planning and execution
Documents sharing
Highly useful project reports also available in P2ware Project Manager 7
Set of predefined templates and workflows
Data access security
Online and offline access with P2ware Project Manager 7
Very low system requirements and easy deployment
Key benefits
Ready to use project management and team collaboration solution
All team members have one central place for all project work
No additional tools required for project management
Faster and more accurate project planning
Effective team collaboration on multiple projects
P2ware Project Team Server 7 – the most efficient project management server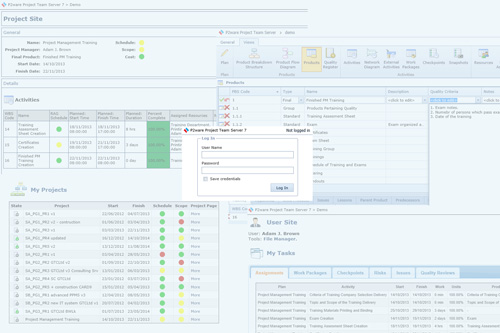 Regardless if you run a small company or a project team in a large enterprise Project Team Server is the solution for you. Easy to deploy and bootstrap, it will rapidly increase your team's productivity and effectiveness of your project management.
Take advantage of planning and execution functionalities of Project Manager 7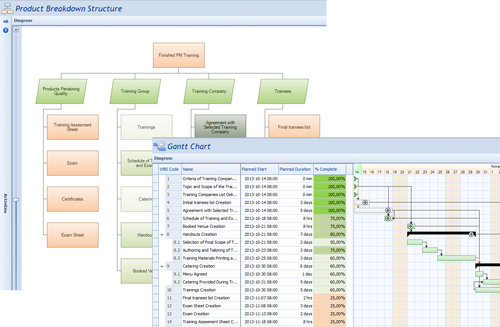 P2ware Project Manager 7 applications connect to P2ware Project Team Server 7 and its proven functionalities are also available to teams working on multiple projects.
Effective scope and quality planning with product-based planning technique
Gantt Chart, Network Diagram and other diagrams
Offline data access while not connected to P2ware Project Team Server 7
Data synchronization
Customize your project system to fit your needs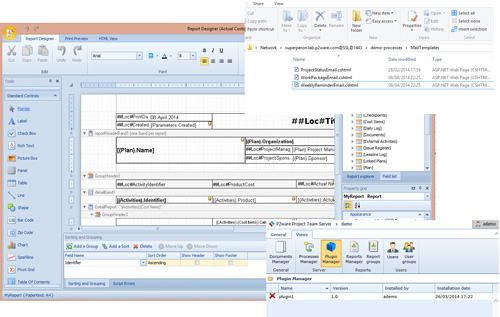 Customize projects templates with P2ware Project Manager 7
Modify e-mail templates and install plugins
Utilize our consulting services to fully fine-tune the system
Get a quote
To get a quote please fill in the form below and provide number of project managers, team members and other users of P2ware Project Team Server 7. If you require training or deployment support please let us know. We'll do our best to tailor the offer to your requirements.