P2ware Portfolio Server 7 is leading edge server software for projects, programmes and portfolios management systems (PPM) that deliver managerial information, dashboards and reports, executes workflows orchestrating portfolio management and collaboration on projects and documents. While it is centred on portfolio management, it also delivers robust platform for managing projects, teams, documents and reporting that can easily integrate and aggregate team and project data critical in successful portfolio management.
P2ware Portfolio Server 7 integrates with IT ecosystem and can be highly customized to implement dedicated systems, methodologies and best practices.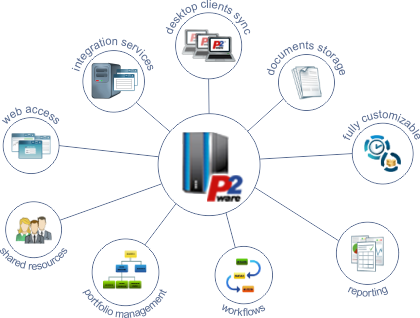 Main features
Project, programme and portfolio management
Project planning and execution
Workplace for teams working on and managing projects
Documents repository
Custom workflows and notifications for every piece of information in the system
Dozens of ready to use reports from programme and portfolio reports, portfolio Gantt and portfolio dashboard to highlight reports and end project reports
Data access security
Online and offline access with P2ware Project Manager 7
Exceptional customisation and tailoring options
Key benefits
Delivery of information on all managerial levels
Complete control and evaluation of all business initiatives
All critical information available at your fingertips
Easy implementation of methodologies and best practices
Uniform platform for planning na execution of projects, programmes and portfolios
Portfolio Server 7 – implement strategies with projects and programmes delivering tangible benefits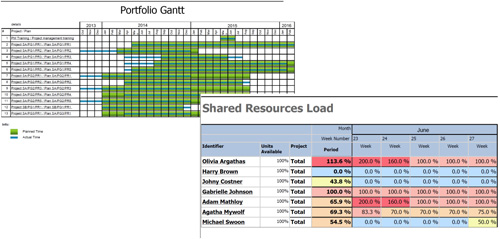 Highly customizable enterprise project portfolio system designed for
Management of projects, programmes and portfolios
Delivery of information on all managerial levels
Integration with other systems
Implementation of methodologies and best practices
Get a quote
To get a quote please fill in the form below and provide number of project managers, team members and other users of P2ware Portfolio Server 7. If you require training or deployment support please let us know. We'll do our best to tailor the offer to your requirements.