Some organizations require systems with more complex processes, templates, implemented in-house methodologies hammered out over many years of project management trial and error. P2ware Portfolio Management is a flexible solution able to be customised to different methodologies, project and report templates and different data layouts.
P2ware Portfolio Management can be customised to individual requirements retaining all standard functionalities.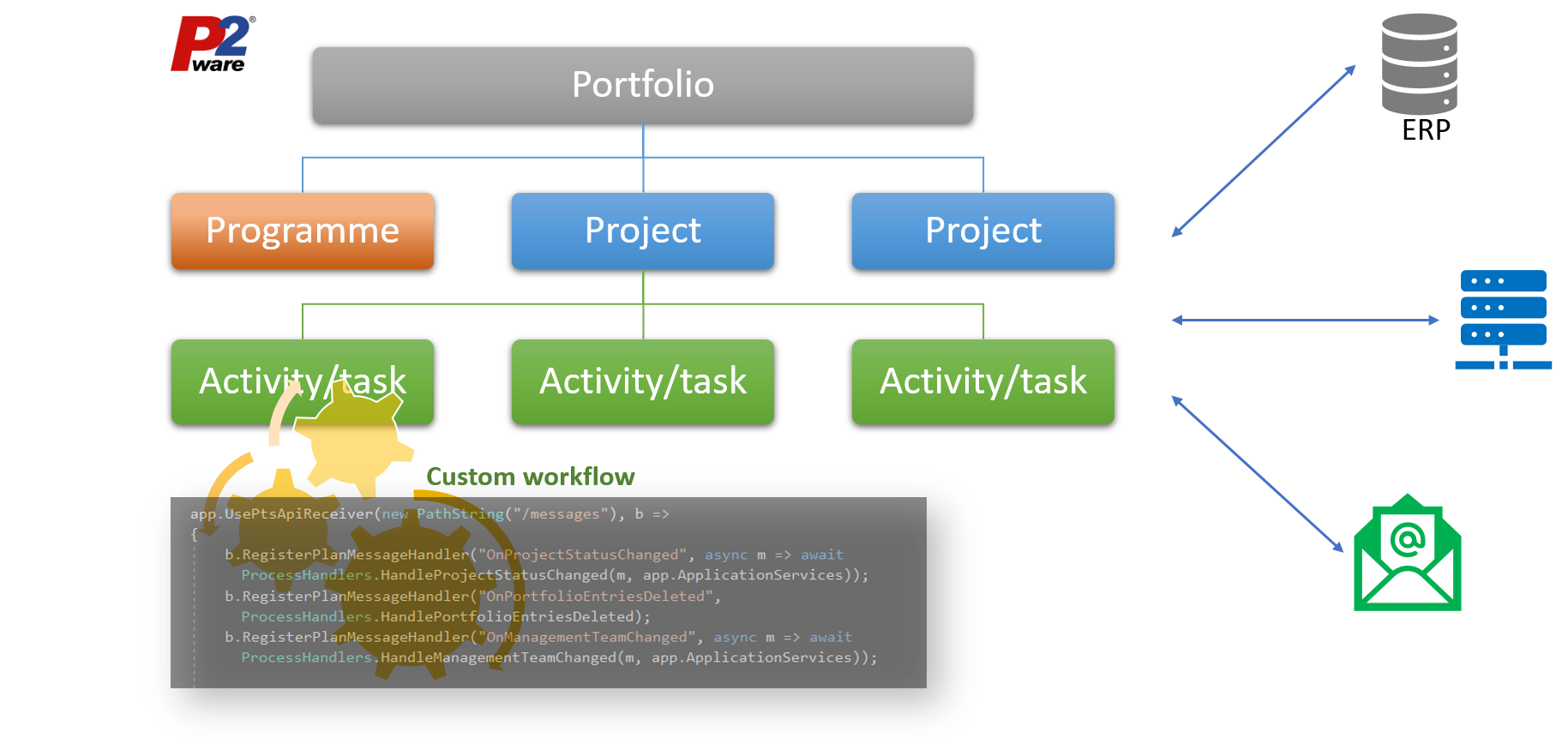 Main features
Leverages all P2ware Portfolio Management functionalities
Modification of project life cycle
Own project templates
Own custom notifications
New reports and documents templates
Integration with other IT solutions
Software can be customised to organizations of various size (from single but complex project to complex and distributed organizations)
Benefits
Custom uniform platform for planning and execution of projects, programmes and portfolios
Unique set of functionalities in one solution
Lower costs of maintenance of one tailored system
Compliance with internal regulations and processes
Use of existing methods and lessons learned
Implementation of own decision making process
Get a quote
To get a quote, please fill in the form below and provide number of :
users with complete, standard access to projects (e.g. project managers, PMO)
users with limited access to data (e.g. team members, stakeholders, users accessing reports only)
If you require customisation, training or deployment support, please let us know. We'll do our best to tailor the offer to your requirements.